Prime yacht is a 91.00 ft long motor yacht monohull and spends the summer and winter season in Sicily. It was built by POSILLIPO TECHNEMA in 2000. A refit was done in 2021 . The yacht layout features 4 cabins and accommodates 10 guests. The cabin arrangement is following: 1 king cabin, 1 queen cabin, 4 single cabins, 2 double cabins, 2 twin cabins, 2 pullman cabins.
The motor yacht features Engines: 2 Hybrid MTU1800hp Generators: Hybrid generators with hydrogen engines .
Accommodation
The yacht has a 4 cabin configuration designed to comfortably accommodate up to 10 guests overnight in a layout comprising a Master cabin, 1 VIP stateroom, 2 twin cabins, both with pullman beds.
Prime Yacht Details
POSILLIPO TECHNEMA
Built by
€28,000 - €35,000
Weekly price low-high season
Prime yacht charter price

| # of charter days | Base Price | APA (deposit for provisioning, fuel, docking fees, etc) | Taxes: 22%, exceptions available | Total | | Note |
| --- | --- | --- | --- | --- | --- | --- |
| 14 day charter | 56,000€ to 70,000€ | 11,200€ to 21,000€ | 12,320€ to 15,400€ | 79,520€ to 106,400€ | | Discounts outside the main season are common. |
| 7 day charter | 28,000€ to 35,000€ | 5,600€ to 10,500€ | 6,160€ to 7,700€ | 39,760€ to 53,200€ | | Standard charter rate, base for all calculations. |
| 3 day charter | 14,000€ to 17,500€ | 2,800€ to 5,250€ | 3,080€ to 3,850€ | 19,880€ to 26,600€ | | The usual formula is the 7 day charter rate divided by 6, times the number of days (3). Boat policy might differ. 28,000€ / 6 * 3 days = 14,000€ |

All prices are generated by a calculator and serve as a guide for new charterers. Any additional information of the Price Details section has priority over above. Availability is always subject to confirmation. Gratuity not included for it's discretionary character, usually 5%-25% of the Base Price.
Price Details
High season rate: €35,000
Price Terms
Plus Expenses
Prime Yacht Charter Locations
Summer Season
Winter Season
Features
BBQ: 0
AC: Full
Internet: Onboard WIFI
Cruising Speed: 8,5
Max Speed: 10
Diving Yacht offers Rendezvous Diving only
Air Compressor:
Not Onboard
Scuba On Board:
Yacht offers Rendezvous Diving only
Crew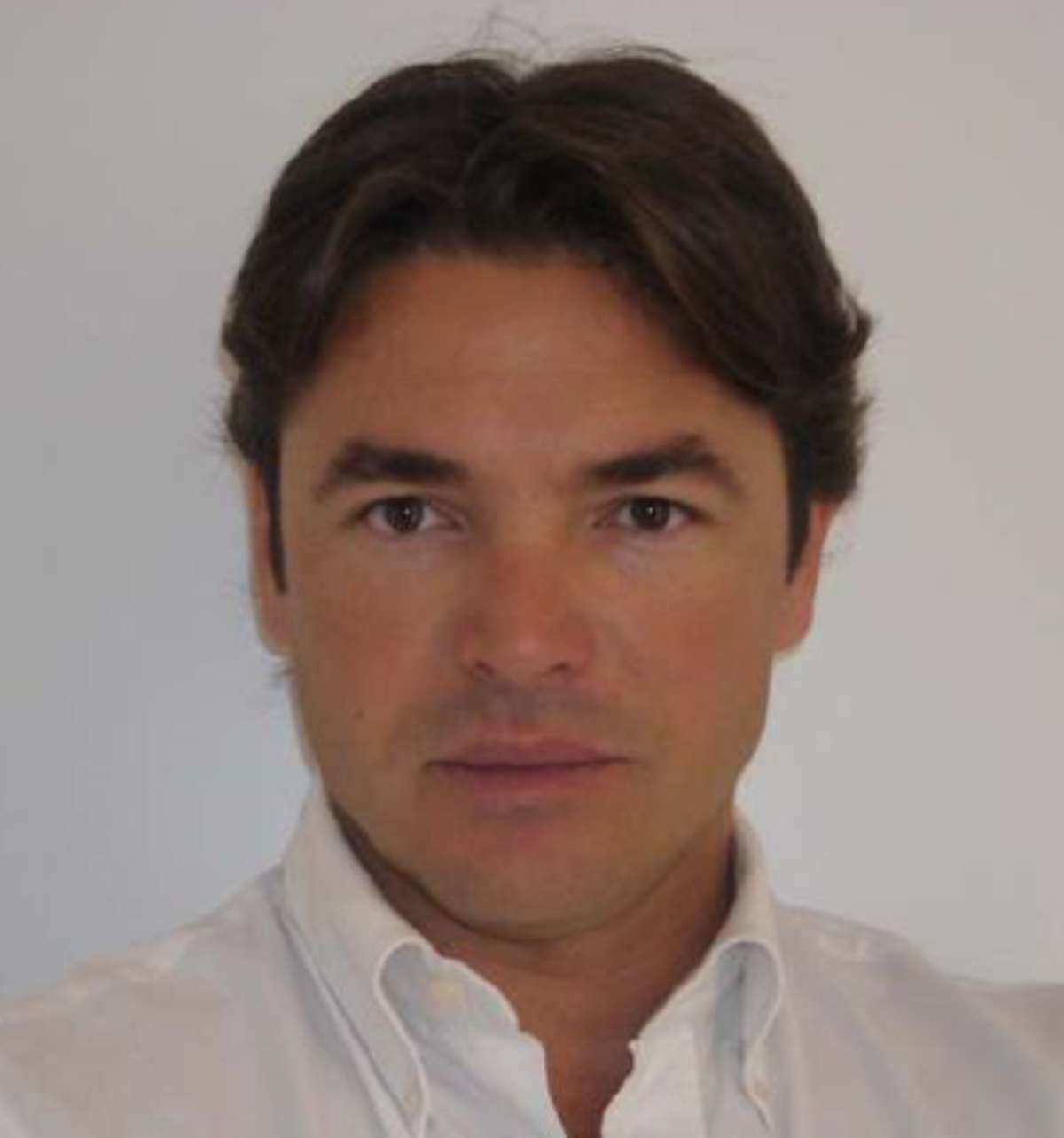 Captain
Chef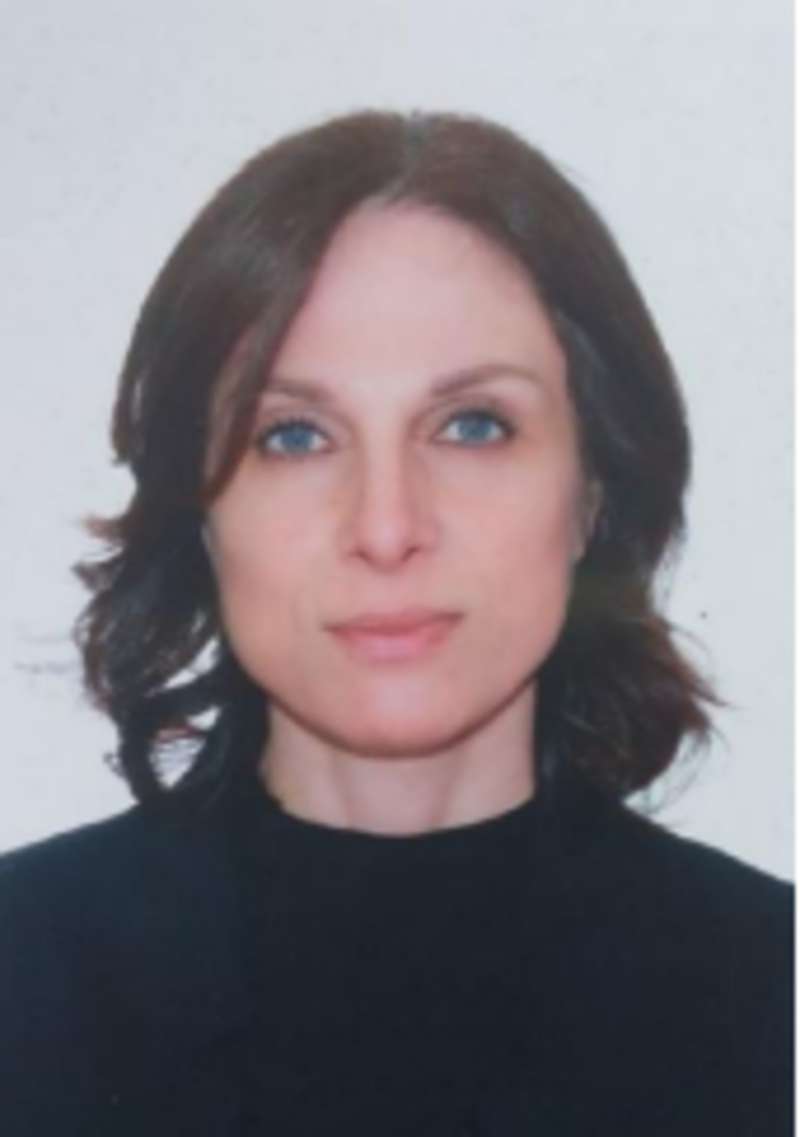 Stewardess
Deckhand
Captain: Davide Palusci , Italian, 49 y.o.

Captain Davide has been in the Nautical Industry since 2002 and is motivated to work with a trained, close- knit crew team to satsify every client's need.
Thanks to his enthusiastic and professional attitude, Davide has always earned recognition during his brilliant career. After the scientific degree, he graduated in Economics and Business at University of Pescara and later he specialized in Luxury Marketing and Communication.
After his studies, Davide choose to follow his passion for the sea working in the maritime field and started working as skipper aboard luxury yachts, taking advantage of his communicative skills and his proven knowledge of luxury market.
After having achieved a good experience, he decided to take all the necessary qualifications to start his career as a Captain aboard private and charter yachts through the Mediterranean and Caribbean seas.
Boasting good relational skills combined with a dynamic and problem solver approach, Davide successfully manages all kinds of clients.
Italian mother tongue, he speaks a good level of English and French and a basic knowledge of Russian.



Chef: Leonardo Cappelli, Italian, 40 y.o.

Leonardo is a skilled and creative Chef, able to deliver a cultural gastronomic experience full of exciting flavours.
His proven experience comes from a solid career in several prestigious restaurants and hotels of Ligurian Coast as Sous Chef and Chef.
During his career Leonardo has also held the role of purchasing manager, gaining useful management and planning skills.
Thanks to the certificate of second level wine taster released by Slow Food, Leonardo is able to suggest guests the best food wine pairings.
He always seeks for new recipes and new techniques in cooking and is very thrilled to work aboard Prime to delight guests with bespoke dishes.
Italian mother tongue, he speaks a good level of English.

Deckhand: Giovanni Mario Loi, Italian, 36 y.o.

Great lover of the sea, Giovanni has always had an authentic passion for sailing life.
Graduated at the University of Cagliari in Marine Bioecology in 2011, Giovanni opted for a maritime career to foster his passion for travels and life at sea and never regretted this decision.
He began his career as deckhand aboard private boats and after an extensive dues, he employed aboard luxurious charter yachts reaching an extensive knowledge of the main sailing areas of the major attractions such as Pontine Islands, Amalfi Coast, Aeolian Islands, Sardinia and Corsica.
Giovanni always strives to achieve the highest standard to ensure guest satisfaction.
He holds the title of Yacht Master GT200 sail and motor Scuba dive, the Italian motor boat license and the 3° level of underwater tour guide FIPSAS.
Italian mothertongue, he has a basic knowledge of English and French.


Stewardess: Stefania Pastore, Italian, 48 y.o.
Stefania is an highly organised, friendly crew member, always willing to assist guests in the best way possible.
Always been passionate about foreign languages and cultures, Stefania got the high school degree in Modern Foreign Languages in Naples and soon started working in the hospitality field where she strengthened her team spirit, flexibility and the ability to keep calm in stressful situations.
Stefania loves experiencing new places, people and cultures and she will make sure that guests have a fantastic time aboard Prime.
Italian mother tongue, she fluently speaks English and French .



Gallery
7716
http://www.centralyachtagent.com/snapins/json-ebrochure.php?idin=7716&uid=2395&user=2395
4
Power
N
10
W. Med -Naples/Sicily, W. Med -Riviera/Cors/Sard.
W. Med -Naples/Sicily, W. Med -Riviera/Cors/Sard.
91.00
6.30
2.00
Tender 5 mt. 70 hp
a:35:{s:12:"salon_stereo";s:1:"0";s:8:"salon_tv";s:3:"Yes";s:6:"sat_tv";s:1:"0";s:17:"multimedia_system";s:0:"";s:4:"nude";s:3:"Inq";s:5:"books";s:0:"";s:9:"crew_pets";s:2:"No";s:8:"pet_type";s:0:"";s:10:"guest_pets";s:1:"0";s:9:"camcorder";s:1:"0";s:14:"number_dine_in";s:0:"";s:11:"water_maker";s:0:"";s:14:"water_capacity";s:0:"";s:9:"ice_maker";s:1:"0";s:14:"number_of_dvds";s:0:"";s:13:"number_of_cds";s:0:"";s:11:"board_games";s:1:"0";s:10:"sun_awning";s:1:"0";s:6:"bimini";s:1:"0";s:13:"special_diets";s:3:"Inq";s:6:"kosher";s:3:"Inq";s:3:"bbq";s:1:"0";s:12:"gay_charters";s:3:"Inq";s:17:"yachtNudeCharters";s:3:"Inq";s:10:"hairdryers";s:1:"0";s:22:"number_of_port_hatches";s:0:"";s:7:"smoking";s:0:"";s:11:"crew_smokes";s:3:"Inq";s:11:"children_ok";s:1:"0";s:17:"minimum_child_age";s:0:"";s:9:"generator";s:0:"";s:8:"inverter";s:0:"";s:8:"voltages";s:0:"";s:7:"hammock";s:0:"";s:10:"windscoops";s:0:"";}
Full
0
Onboard WIFI
Engines: 2 Hybrid MTU1800hp Generators: Hybrid generators with hydrogen
2000
POSILLIPO TECHNEMA
The yacht has a 4 cabin configuration designed to comfortably accommodate up to 10 guests overnight in a layout comprising a Master cabin, 1 VIP stateroom, 2 twin cabins, both with pullman beds.
EUR
€
28000
28000
35000


Captain Davide has been in the Nautical Industry since 2002 and is motivated to work with a trained, close- knit crew team to satsify every client's need.
Thanks to his enthusiastic and professional attitude, Davide has always earned recognition during his brilliant career. After the scientific degree, he graduated in Economics and Business at University of Pescara and later he specialized in Luxury Marketing and Communication.
After his studies, Davide choose to follow his passion for the sea working in the maritime field and started working as skipper aboard luxury yachts, taking advantage of his communicative skills and his proven knowledge of luxury market.
After having achieved a good experience, he decided to take all the necessary qualifications to start his career as a Captain aboard private and charter yachts through the Mediterranean and Caribbean seas.
Boasting good relational skills combined with a dynamic and problem solver approach, Davide successfully manages all kinds of clients.
Italian mother tongue, he speaks a good level of English and French and a basic knowledge of Russian.



Chef: Leonardo Cappelli, Italian, 40 y.o.

Leonardo is a skilled and creative Chef, able to deliver a cultural gastronomic experience full of exciting flavours.
His proven experience comes from a solid career in several prestigious restaurants and hotels of Ligurian Coast as Sous Chef and Chef.
During his career Leonardo has also held the role of purchasing manager, gaining useful management and planning skills.
Thanks to the certificate of second level wine taster released by Slow Food, Leonardo is able to suggest guests the best food wine pairings.
He always seeks for new recipes and new techniques in cooking and is very thrilled to work aboard Prime to delight guests with bespoke dishes.
Italian mother tongue, he speaks a good level of English.

Deckhand: Giovanni Mario Loi, Italian, 36 y.o.

Great lover of the sea, Giovanni has always had an authentic passion for sailing life.
Graduated at the University of Cagliari in Marine Bioecology in 2011, Giovanni opted for a maritime career to foster his passion for travels and life at sea and never regretted this decision.
He began his career as deckhand aboard private boats and after an extensive dues, he employed aboard luxurious charter yachts reaching an extensive knowledge of the main sailing areas of the major attractions such as Pontine Islands, Amalfi Coast, Aeolian Islands, Sardinia and Corsica.
Giovanni always strives to achieve the highest standard to ensure guest satisfaction.
He holds the title of Yacht Master GT200 sail and motor Scuba dive, the Italian motor boat license and the 3° level of underwater tour guide FIPSAS.
Italian mothertongue, he has a basic knowledge of English and French.


Stewardess: Stefania Pastore, Italian, 48 y.o.
Stefania is an highly organised, friendly crew member, always willing to assist guests in the best way possible.
Always been passionate about foreign languages and cultures, Stefania got the high school degree in Modern Foreign Languages in Naples and soon started working in the hospitality field where she strengthened her team spirit, flexibility and the ability to keep calm in stressful situations.
Stefania loves experiencing new places, people and cultures and she will make sure that guests have a fantastic time aboard Prime.
Italian mother tongue, she fluently speaks English and French .


";s:5:"photo";s:0:"";s:4:"size";s:1:"4";s:12:"captain_name";s:15:"Davide Palusci ";s:14:"captain_nation";s:7:"Italian";s:12:"captain_born";s:1:"0";s:15:"captain_license";s:0:"";s:18:"captain_yr_sailing";s:1:"0";s:21:"captain_yr_chartering";s:1:"0";s:17:"captain_languages";s:27:"Italian, English, Russian ";s:9:"crew_name";s:18:"Leonardo Cappelli ";s:16:"crew_nationality";s:8:"Italian ";s:12:"crew_license";s:0:"";s:15:"crew_yr_sailing";s:1:"0";s:18:"crew_yr_chartering";s:1:"0";s:7:"crewimg";a:4:{i:1;a:2:{s:3:"url";s:72:"https://www.centralyachtagent.com/yachtadmin/yachtlg/yacht7716/7716crew1";s:4:"desc";s:7:"Captain";}i:2;a:2:{s:3:"url";s:77:"https://www.centralyachtagent.com/yachtadmin/yachtimg/yacht7716/7716crew2.jpg";s:4:"desc";s:5:"Chef ";}i:3;a:2:{s:3:"url";s:73:"https://www.centralyachtagent.com/yachtadmin/yachtimg/yacht7716/7716crew3";s:4:"desc";s:11:"Stewardess ";}i:4;a:2:{s:3:"url";s:77:"https://www.centralyachtagent.com/yachtadmin/yachtimg/yacht7716/7716crew4.jpg";s:4:"desc";s:9:"Deckhand ";}}}
a:16:{s:4:"info";s:3786:"Captain: Davide Palusci , Italian, 49 y.o.
https://www.centralyachtagent.com/yachtadmin/yachtlg/yacht7716/7716brochure1.jpg
The beautiful Rizzardi Technema 80 Prime is an environmentally friendly yacht available on the charter market. Equipped with solar panels, hybrid engines and generators, she offers extremely low fuel consumption, ensuring guests a great stability and a pleasant navigation. She features a refined classic style that runs throughout her ample open decks where lounging in the sun or dining under the stars. Her interiors are furnished with light and natural tones enhanced with a typical nautical style. The wide salon, lined in fine wood and striped white/blue fabrics, holds a convertible sofa, a relaxing lounge area and a formal dining area. The lower deck is dedicated to night accommodation with 4 nice cabins for up to 10 guests: a master stateroom, a vip suite and two twins, both with additional pullman beds.
a:14:{i:2;a:2:{s:3:"url";s:80:"https://www.centralyachtagent.com/yachtadmin/yachtlg/yacht7716/7716brochure2.jpg";s:4:"desc";s:13:"Profile View ";}i:3;a:2:{s:3:"url";s:80:"https://www.centralyachtagent.com/yachtadmin/yachtlg/yacht7716/7716brochure3.jpg";s:4:"desc";s:19:"Solar panel detail ";}i:4;a:2:{s:3:"url";s:80:"https://www.centralyachtagent.com/yachtadmin/yachtlg/yacht7716/7716brochure4.jpg";s:4:"desc";s:22:"Al fresco dining zone ";}i:5;a:2:{s:3:"url";s:80:"https://www.centralyachtagent.com/yachtadmin/yachtlg/yacht7716/7716brochure5.jpg";s:4:"desc";s:8:"Cockpit ";}i:6;a:2:{s:3:"url";s:80:"https://www.centralyachtagent.com/yachtadmin/yachtlg/yacht7716/7716brochure6.jpg";s:4:"desc";s:11:"Main Salon ";}i:7;a:2:{s:3:"url";s:80:"https://www.centralyachtagent.com/yachtadmin/yachtlg/yacht7716/7716brochure7.jpg";s:4:"desc";s:21:"Main salon's details ";}i:8;a:2:{s:3:"url";s:80:"https://www.centralyachtagent.com/yachtadmin/yachtlg/yacht7716/7716brochure8.jpg";s:4:"desc";s:21:"Main salon full view ";}i:9;a:2:{s:3:"url";s:80:"https://www.centralyachtagent.com/yachtadmin/yachtlg/yacht7716/7716brochure9.jpg";s:4:"desc";s:13:"Master Cabin ";}i:10;a:2:{s:3:"url";s:81:"https://www.centralyachtagent.com/yachtadmin/yachtlg/yacht7716/7716brochure10.jpg";s:4:"desc";s:22:"Master Cabin toiletta ";}i:11;a:2:{s:3:"url";s:81:"https://www.centralyachtagent.com/yachtadmin/yachtlg/yacht7716/7716brochure11.jpg";s:4:"desc";s:10:"Vip Cabin ";}i:12;a:2:{s:3:"url";s:81:"https://www.centralyachtagent.com/yachtadmin/yachtlg/yacht7716/7716brochure12.jpg";s:4:"desc";s:11:"Twin Cabin ";}i:13;a:2:{s:3:"url";s:81:"https://www.centralyachtagent.com/yachtadmin/yachtlg/yacht7716/7716brochure13.jpg";s:4:"desc";s:20:"Twin Cabin Bathroom ";}i:14;a:2:{s:3:"url";s:81:"https://www.centralyachtagent.com/yachtadmin/yachtlg/yacht7716/7716brochure14.jpg";s:4:"desc";s:19:"Tender 5 mt. 70 hp ";}i:15;a:2:{s:3:"url";s:81:"https://www.centralyachtagent.com/yachtadmin/yachtlg/yacht7716/7716brochure15.jpg";s:4:"desc";s:16:"Seadoo jet ski ";}}
https://www.youtube.com/embed/FVxBwZh35I8
http://www.cyabrochure.com/ebn/2395/pdhaX/7716/1
http://www.cyabrochure.com/ebn/2395/pdhaX/7716/3
a:24:{s:4:"tube";s:1:"0";s:6:"guests";s:2:"10";s:8:"maxspeed";s:3:"10 ";s:11:"pref_pickup";N;s:12:"other_pickup";N;s:5:"draft";s:4:"2.00";s:14:"cruising_speed";s:4:"8,5 ";s:7:"helipad";s:2:"No";s:2:"ac";s:4:"Full";s:8:"ac_night";s:2:"No";s:5:"built";s:4:"2000";s:10:"turnaround";s:0:"";s:6:"cabins";s:1:"4";s:4:"king";s:1:"1";s:5:"queen";s:1:"1";s:6:"double";s:1:"2";s:6:"single";s:1:"4";s:4:"twin";s:1:"2";s:7:"pullman";s:1:"2";s:7:"showers";s:1:"0";s:6:"basins";s:1:"0";s:5:"heads";s:1:"0";s:14:"electric_heads";s:1:"0";s:7:"jacuzzi";s:2:"No";}
a:7:{s:4:"flag";s:8:"Belgium ";s:8:"homeport";s:9:"Flexible ";s:13:"resort_course";s:0:"";s:12:"yacht_permit";s:1:"0";s:13:"yacht_license";s:1:"0";s:9:"yacht_mca";s:1:"0";s:15:"yacht_insurance";s:0:"";}
a:22:{s:11:"dinghy_size";s:0:"";s:12:"kayaks_1_pax";s:1:"0";s:12:"kayaks_2_pax";s:1:"0";s:9:"dinghy_hp";s:0:"";s:13:"floating_mats";s:1:"0";s:10:"dinghy_pax";s:0:"";s:13:"swim_platform";s:0:"";s:16:"water_skis_adult";s:1:"1";s:15:"boarding_ladder";s:0:"";s:15:"water_skis_kids";s:1:"0";s:14:"sailing_dinghy";s:0:"";s:8:"jet_skis";s:1:"0";s:11:"beach_games";s:1:"0";s:12:"wave_runners";s:1:"0";s:9:"kneeboard";s:1:"0";s:10:"windsurfer";s:1:"0";s:12:"snorkel_gear";s:3:"Yes";s:17:"underwater_camera";s:1:"0";s:7:"scurfer";s:1:"0";s:16:"underwater_video";s:1:"0";s:10:"wake_board";s:1:"0";s:11:"paddleboard";s:1:"4";}
1
1
4
2
2
2
2021
0
0
Greece
60
8,5
10


Captain Davide has been in the Nautical Industry since 2002 and is motivated to work with a trained, close- knit crew team to satsify every client's need.
Thanks to his enthusiastic and professional attitude, Davide has always earned recognition during his brilliant career. After the scientific degree, he graduated in Economics and Business at University of Pescara and later he specialized in Luxury Marketing and Communication.
After his studies, Davide choose to follow his passion for the sea working in the maritime field and started working as skipper aboard luxury yachts, taking advantage of his communicative skills and his proven knowledge of luxury market.
After having achieved a good experience, he decided to take all the necessary qualifications to start his career as a Captain aboard private and charter yachts through the Mediterranean and Caribbean seas.
Boasting good relational skills combined with a dynamic and problem solver approach, Davide successfully manages all kinds of clients.
Italian mother tongue, he speaks a good level of English and French and a basic knowledge of Russian.



Chef: Leonardo Cappelli, Italian, 40 y.o.

Leonardo is a skilled and creative Chef, able to deliver a cultural gastronomic experience full of exciting flavours.
His proven experience comes from a solid career in several prestigious restaurants and hotels of Ligurian Coast as Sous Chef and Chef.
During his career Leonardo has also held the role of purchasing manager, gaining useful management and planning skills.
Thanks to the certificate of second level wine taster released by Slow Food, Leonardo is able to suggest guests the best food wine pairings.
He always seeks for new recipes and new techniques in cooking and is very thrilled to work aboard Prime to delight guests with bespoke dishes.
Italian mother tongue, he speaks a good level of English.

Deckhand: Giovanni Mario Loi, Italian, 36 y.o.

Great lover of the sea, Giovanni has always had an authentic passion for sailing life.
Graduated at the University of Cagliari in Marine Bioecology in 2011, Giovanni opted for a maritime career to foster his passion for travels and life at sea and never regretted this decision.
He began his career as deckhand aboard private boats and after an extensive dues, he employed aboard luxurious charter yachts reaching an extensive knowledge of the main sailing areas of the major attractions such as Pontine Islands, Amalfi Coast, Aeolian Islands, Sardinia and Corsica.
Giovanni always strives to achieve the highest standard to ensure guest satisfaction.
He holds the title of Yacht Master GT200 sail and motor Scuba dive, the Italian motor boat license and the 3° level of underwater tour guide FIPSAS.
Italian mothertongue, he has a basic knowledge of English and French.


Stewardess: Stefania Pastore, Italian, 48 y.o.
Stefania is an highly organised, friendly crew member, always willing to assist guests in the best way possible.
Always been passionate about foreign languages and cultures, Stefania got the high school degree in Modern Foreign Languages in Naples and soon started working in the hospitality field where she strengthened her team spirit, flexibility and the ability to keep calm in stressful situations.
Stefania loves experiencing new places, people and cultures and she will make sure that guests have a fantastic time aboard Prime.
Italian mother tongue, she fluently speaks English and French .


";s:14:"yachtCrewPhoto";s:0:"";s:13:"yachtCrew1Pic";s:72:"https://www.centralyachtagent.com/yachtadmin/yachtlg/yacht7716/7716crew1";s:13:"yachtCrew2Pic";s:77:"https://www.centralyachtagent.com/yachtadmin/yachtimg/yacht7716/7716crew2.jpg";s:13:"yachtCrew3Pic";s:73:"https://www.centralyachtagent.com/yachtadmin/yachtimg/yacht7716/7716crew3";s:13:"yachtCrew4Pic";s:77:"https://www.centralyachtagent.com/yachtadmin/yachtimg/yacht7716/7716crew4.jpg";s:13:"yachtCrew5Pic";s:0:"";s:13:"yachtCrew6Pic";s:0:"";s:13:"yachtCrew7Pic";s:0:"";s:13:"yachtCrew8Pic";s:0:"";s:13:"yachtCrew9Pic";s:0:"";s:14:"yachtCrew10Pic";s:0:"";s:14:"yachtCrew1Name";s:15:"Davide Palusci ";s:14:"yachtCrew2Name";s:18:"Leonardo Cappelli ";s:14:"yachtCrew3Name";s:17:"Stefania Pastore ";s:14:"yachtCrew4Name";s:18:"Giovanni Mario Loi";s:14:"yachtCrew5Name";s:0:"";s:14:"yachtCrew6Name";s:0:"";s:14:"yachtCrew7Name";s:0:"";s:14:"yachtCrew8Name";s:0:"";s:14:"yachtCrew9Name";s:0:"";s:15:"yachtCrew10Name";s:0:"";s:15:"yachtCrew1Title";s:7:"Captain";s:15:"yachtCrew2Title";s:5:"Chef ";s:15:"yachtCrew3Title";s:11:"Stewardess ";s:15:"yachtCrew4Title";s:9:"Deckhand ";s:15:"yachtCrew5Title";s:0:"";s:15:"yachtCrew6Title";s:0:"";s:15:"yachtCrew7Title";s:0:"";s:15:"yachtCrew8Title";s:0:"";s:15:"yachtCrew9Title";s:0:"";s:16:"yachtCrew10Title";s:0:"";s:9:"yachtFlag";s:8:"Belgium ";s:13:"yachtHomePort";s:9:"Flexible ";s:14:"yachtWBasePort";s:0:"";s:8:"yachtRig";s:0:"";s:14:"yachtGrossTons";s:0:"";s:12:"yachtAcNight";s:2:"No";s:16:"yachtAcSurCharge";s:0:"";s:9:"yachtTubs";s:1:"0";s:20:"yachtLocationDetails";s:0:"";s:10:"yachtTerms";s:4:"MYBA";s:13:"yachtCaptOnly";s:0:"";s:15:"yachtSpecialCon";s:0:"";s:14:"yachtContracts";s:0:"";s:21:"yachtConsumptionUnits";s:9:"Litres/Hr";s:10:"yachtRange";s:0:"";s:11:"yachtPermit";s:1:"0";s:12:"yachtLicense";s:1:"0";s:8:"yachtMca";s:1:"0";s:16:"yachtDeepSeaFish";s:0:"";s:10:"yachtSatTv";s:1:"0";s:9:"yachtIpod";s:0:"";s:10:"yachtVideo";s:0:"";s:17:"yachtSailInstruct";s:0:"";s:13:"yachtInternet";s:12:"Onboard WIFI";s:16:"yachtCaptainOnly";s:0:"";s:16:"yachtBrokerNotes";s:0:"";s:15:"yachtInsCompany";s:0:"";s:11:"yachtPolicy";s:0:"";s:14:"yachtLiability";s:0:"";s:18:"yachtEffectiveDate";s:0:"";s:17:"yachtContractName";s:0:"";s:18:"yachtCoverageAreas";s:0:"";s:12:"yachtInsFlag";s:0:"";s:16:"yachtInsHomeport";s:0:"";s:11:"yachtRegNum";s:0:"";s:14:"yachtConPhone1";s:0:"";s:14:"yachtConPhone2";s:0:"";s:14:"yachtConPhone3";s:0:"";s:11:"yachtConFax";s:0:"";s:17:"yachtWaveConEmail";s:0:"";s:13:"yachtConOther";s:0:"";s:12:"yachtManager";s:14:"Flying charter";s:16:"yachtManagerName";s:16:"Carlo Pettorosso";s:17:"yachtManagerPhone";s:15:"+39 08119566464";s:16:"yachtManagerToll";s:0:"";s:17:"yachtManagerEmail";s:21:"[email protected]";}
O:8:"stdClass":290:{s:7:"yachtId";s:4:"7716";s:9:"yachtName";s:6:"Prime ";s:17:"yachtPreviousName";s:0:"";s:9:"yachtLogo";s:0:"";s:9:"yachtType";s:5:"Power";s:11:"yachtLength";s:2:"28";s:13:"yachtPowerCat";s:1:"N";s:8:"sizeFeet";s:8:"91.00 Ft";s:9:"sizeMeter";s:7:"28.00 m";s:9:"yachtBeam";s:4:"6.30";s:10:"yachtDraft";s:4:"2.00";s:10:"yachtUnits";s:6:"Metres";s:8:"yachtPax";s:2:"10";s:11:"yachtCabins";s:1:"4";s:9:"yachtKing";s:1:"1";s:10:"yachtQueen";s:1:"1";s:17:"yachtSingleCabins";s:1:"4";s:17:"yachtDoubleCabins";s:1:"2";s:15:"yachtTwinCabins";s:1:"2";s:18:"yachtPullmanCabins";s:1:"2";s:10:"yachtRefit";s:5:"2021 ";s:12:"yachtHelipad";s:2:"No";s:12:"yachtJacuzzi";s:2:"No";s:8:"yachtGym";s:2:"No";s:16:"yachtStabilizers";s:2:"No";s:14:"yachtElevators";s:2:"No";s:21:"yachtWheelChairAccess";s:2:"No";s:7:"yachtAc";s:4:"Full";s:15:"yachtPrefPickUp";s:0:"";s:16:"yachtOtherPickUp";s:0:"";s:15:"yachtTurnAround";s:0:"";s:14:"yachtYearBuilt";s:4:"2000";s:12:"yachtBuilder";s:18:"POSILLIPO TECHNEMA";s:14:"yachtBrokerWeb";s:30:"http://www.viewyacht.com/prime";s:12:"yachtUserWeb";s:48:"http://www.cyabrochure.com/ebn/2395/pdhaX/7716/1";s:13:"yachtVideoUrl";s:41:"https://www.youtube.com/embed/FVxBwZh35I8";s:12:"yachtV360Url";s:0:"";s:16:"yachtCruiseSpeed";s:4:"8,5 ";s:13:"yachtMaxSpeed";s:3:"10 ";s:19:"yachtAccommodations";s:195:"The yacht has a 4 cabin configuration designed to comfortably accommodate up to 10 guests overnight in a layout comprising a Master cabin, 1 VIP stateroom, 2 twin cabins, both with pullman beds. ";s:14:"yachtHighPrice";s:13:"€35,000";s:13:"yachtLowPrice";s:13:"€28,000";s:21:"yachtHighNumericPrice";s:5:"35000";s:20:"yachtLowNumericPrice";s:5:"28000";s:19:"yachtCurrencySymbol";s:7:"€";s:13:"yachtCurrency";s:3:"EUR";s:17:"yachtPriceDetails";s:0:"";s:14:"yachtTermsType";s:13:"Plus Expenses";s:17:"yachtTermsTypeNum";s:1:"0";s:11:"yachtVcrDvd";s:3:"Yes";s:16:"yachtSalonStereo";s:1:"0";s:11:"yachtNumDvd";s:0:"";s:11:"yachtNumCds";s:0:"";s:15:"yachtBoardGames";s:1:"0";s:13:"yachtNumBooks";s:0:"";s:14:"yachtCamCorder";s:1:"0";s:14:"yachtNumDineIn";s:0:"";s:14:"yachtSunAwning";s:1:"0";s:12:"yachtHammock";s:0:"";s:15:"yachtWindScoops";s:0:"";s:15:"yachtDeckShower";s:1:"0";s:11:"yachtBimini";s:1:"0";s:17:"yachtSpecialDiets";s:3:"Inq";s:11:"yachtKosher";s:3:"Inq";s:8:"yachtBBQ";s:1:"0";s:16:"yachtGayCharters";s:3:"Inq";s:17:"yachtNudeCharters";s:3:"Inq";s:14:"yachtHairDryer";s:1:"0";s:13:"yachtNumHatch";s:0:"";s:15:"yachtGuestSmoke";s:0:"";s:13:"yachtGuestPet";s:1:"0";s:20:"yachtChildrenAllowed";s:1:"0";s:16:"yachtMinChildAge";s:0:"";s:14:"yachtGenerator";s:0:"";s:12:"yachtEngines";s:73:"Engines: 2 Hybrid MTU1800hp Generators: Hybrid generators with hydrogen ";s:9:"yachtFuel";s:3:"60 ";s:13:"yachtInverter";s:0:"";s:13:"yachtVoltages";s:0:"";s:15:"yachtWaterMaker";s:0:"";s:18:"yachtWaterCapacity";s:0:"";s:13:"yachtIceMaker";s:1:"0";s:11:"yachtDinghy";s:0:"";s:13:"yachtDinghyHp";s:0:"";s:14:"yachtDinghyPax";s:0:"";s:15:"yachtAdultWSkis";s:1:"1";s:13:"yachtKidsSkis";s:1:"0";s:12:"yachtJetSkis";s:1:"0";s:12:"yachtWaveRun";s:1:"0";s:14:"yachtKneeBoard";s:1:"0";s:18:"yachtStandUpPaddle";s:1:"4";s:13:"yachtWindSurf";s:1:"0";s:16:"yachtGearSnorkel";s:3:"Yes";s:9:"yachtTube";s:1:"0";s:12:"yachtScurfer";s:1:"0";s:14:"yachtWakeBoard";s:1:"0";s:14:"yacht1ManKayak";s:1:"0";s:14:"yacht2ManKayak";s:1:"0";s:11:"yachtSeaBob";s:2:"No";s:15:"yachtSeaScooter";s:3:"Yes";s:17:"yachtKiteBoarding";s:0:"";s:24:"yachtKiteBoardingDetails";s:0:"";s:15:"yachtFishPermit";s:0:"";s:14:"yachtFloatMats";s:1:"0";s:17:"yachtSwimPlatform";s:0:"";s:19:"yachtBoardingLadder";s:0:"";s:18:"yachtDinghySailing";s:0:"";s:15:"yachtGamesBeach";s:1:"0";s:16:"yachtFishingGear";s:3:"Yes";s:17:"yachtFishGearType";s:0:"";s:16:"yachtNumFishRods";s:0:"";s:18:"yachtUnderWaterCam";s:1:"0";s:20:"yachtUnderWaterVideo";s:1:"0";s:19:"yachtGreenMakeWater";s:0:"";s:21:"yachtGreenReuseBottle";s:0:"";s:15:"yachtGreenOther";s:275:"The beautiful Rizzardi Technema 80 Prime is an environmentally friendly yacht available on the charter market. Equipped with solar panels, hybrid engines and generators, she offers extremely low fuel consumption, ensuring guests a great stability and a pleasant navigation. ";s:17:"yachtScubaOnboard";s:35:"Yacht offers Rendezvous Diving only";s:17:"yachtResortCourse";s:0:"";s:15:"yachtFullCourse";s:0:"";s:16:"yachtLicenseInfo";s:1:"-";s:15:"yachtCompressor";s:11:"Not Onboard";s:17:"yachtNumDiveTanks";s:1:"0";s:11:"yachtNumBCS";s:1:"0";s:12:"yachtNumRegs";s:1:"0";s:16:"yachtNumWetSuits";s:1:"0";s:15:"yachtNumWeights";s:1:"0";s:14:"yachtNumDivers";s:1:"0";s:13:"yachtNumDives";s:0:"";s:18:"yachtNumNightDives";s:1:"0";s:18:"yachtNumDiveLights";s:1:"0";s:13:"yachtDiveInfo";s:0:"";s:14:"yachtDiveCosts";s:0:"";s:9:"yachtPic1";s:80:"https://www.centralyachtagent.com/yachtadmin/yachtlg/yacht7716/7716brochure1.jpg";s:10:"yachtDesc1";s:823:"The beautiful Rizzardi Technema 80 Prime is an environmentally friendly yacht available on the charter market. Equipped with solar panels, hybrid engines and generators, she offers extremely low fuel consumption, ensuring guests a great stability and a pleasant navigation. She features a refined classic style that runs throughout her ample open decks where lounging in the sun or dining under the stars. Her interiors are furnished with light and natural tones enhanced with a typical nautical style. The wide salon, lined in fine wood and striped white/blue fabrics, holds a convertible sofa, a relaxing lounge area and a formal dining area. The lower deck is dedicated to night accommodation with 4 nice cabins for up to 10 guests: a master stateroom, a vip suite and two twins, both with additional pullman beds. ";s:9:"yachtPic2";s:80:"https://www.centralyachtagent.com/yachtadmin/yachtlg/yacht7716/7716brochure2.jpg";s:10:"yachtDesc2";s:13:"Profile View ";s:9:"yachtPic3";s:80:"https://www.centralyachtagent.com/yachtadmin/yachtlg/yacht7716/7716brochure3.jpg";s:10:"yachtDesc3";s:19:"Solar panel detail ";s:9:"yachtPic4";s:80:"https://www.centralyachtagent.com/yachtadmin/yachtlg/yacht7716/7716brochure4.jpg";s:10:"yachtDesc4";s:22:"Al fresco dining zone ";s:9:"yachtPic5";s:80:"https://www.centralyachtagent.com/yachtadmin/yachtlg/yacht7716/7716brochure5.jpg";s:10:"yachtDesc5";s:8:"Cockpit ";s:9:"yachtPic6";s:80:"https://www.centralyachtagent.com/yachtadmin/yachtlg/yacht7716/7716brochure6.jpg";s:10:"yachtDesc6";s:11:"Main Salon ";s:9:"yachtPic7";s:80:"https://www.centralyachtagent.com/yachtadmin/yachtlg/yacht7716/7716brochure7.jpg";s:10:"yachtDesc7";s:21:"Main salon's details ";s:9:"yachtPic8";s:80:"https://www.centralyachtagent.com/yachtadmin/yachtlg/yacht7716/7716brochure8.jpg";s:10:"yachtDesc8";s:21:"Main salon full view ";s:9:"yachtPic9";s:80:"https://www.centralyachtagent.com/yachtadmin/yachtlg/yacht7716/7716brochure9.jpg";s:10:"yachtDesc9";s:13:"Master Cabin ";s:10:"yachtPic10";s:81:"https://www.centralyachtagent.com/yachtadmin/yachtlg/yacht7716/7716brochure10.jpg";s:11:"yachtDesc10";s:22:"Master Cabin toiletta ";s:10:"yachtPic11";s:81:"https://www.centralyachtagent.com/yachtadmin/yachtlg/yacht7716/7716brochure11.jpg";s:11:"yachtDesc11";s:10:"Vip Cabin ";s:10:"yachtPic12";s:81:"https://www.centralyachtagent.com/yachtadmin/yachtlg/yacht7716/7716brochure12.jpg";s:11:"yachtDesc12";s:11:"Twin Cabin ";s:10:"yachtPic13";s:81:"https://www.centralyachtagent.com/yachtadmin/yachtlg/yacht7716/7716brochure13.jpg";s:11:"yachtDesc13";s:20:"Twin Cabin Bathroom ";s:10:"yachtPic14";s:81:"https://www.centralyachtagent.com/yachtadmin/yachtlg/yacht7716/7716brochure14.jpg";s:11:"yachtDesc14";s:19:"Tender 5 mt. 70 hp ";s:10:"yachtPic15";s:81:"https://www.centralyachtagent.com/yachtadmin/yachtlg/yacht7716/7716brochure15.jpg";s:11:"yachtDesc15";s:16:"Seadoo jet ski ";s:10:"yachtPic16";s:0:"";s:11:"yachtDesc16";s:0:"";s:10:"yachtPic17";s:0:"";s:11:"yachtDesc17";s:0:"";s:10:"yachtPic18";s:0:"";s:11:"yachtDesc18";s:0:"";s:10:"yachtPic19";s:0:"";s:11:"yachtDesc19";s:0:"";s:11:"yachtLayout";s:0:"";s:18:"yachtFullEbrochure";s:48:"http://www.cyabrochure.com/ebn/2395/pdhaX/7716/3";s:14:"yachtFullRates";s:48:"http://www.cyabrochure.com/ebn/2395/pdhaX/7716/4";s:14:"yachtOtherToys";s:18:"Tender 5 mt. 70 hp";s:19:"yachtOtherEntertain";s:0:"";s:16:"yachtCommunicate";s:0:"";s:15:"yachtSummerArea";s:49:"W. Med -Naples/Sicily, W. Med -Riviera/Cors/Sard.";s:15:"yachtWinterArea";s:49:"W. Med -Naples/Sicily, W. Med -Riviera/Cors/Sard.";s:12:"yachtShowers";s:1:"0";s:15:"yachtWashBasins";s:1:"0";s:10:"yachtHeads";s:1:"0";s:18:"yachtElectricHeads";s:1:"0";s:14:"yachtTpInHeads";s:0:"";s:15:"yachtSampleMenu";s:0:"";s:13:"yachtMenu1Pic";s:76:"https://www.centralyachtagent.com/yachtadmin/yachtlg/yacht7716/7716menu1.jpg";s:13:"yachtMenu2Pic";s:76:"https://www.centralyachtagent.com/yachtadmin/yachtlg/yacht7716/7716menu2.jpg";s:13:"yachtMenu3Pic";s:76:"https://www.centralyachtagent.com/yachtadmin/yachtlg/yacht7716/7716menu3.jpg";s:13:"yachtMenu4Pic";s:76:"https://www.centralyachtagent.com/yachtadmin/yachtlg/yacht7716/7716menu4.jpg";s:13:"yachtMenu5Pic";s:76:"https://www.centralyachtagent.com/yachtadmin/yachtlg/yacht7716/7716menu5.jpg";s:13:"yachtMenu6Pic";s:76:"https://www.centralyachtagent.com/yachtadmin/yachtlg/yacht7716/7716menu6.jpg";s:13:"yachtMenu7Pic";s:76:"https://www.centralyachtagent.com/yachtadmin/yachtlg/yacht7716/7716menu7.jpg";s:13:"yachtMenu8Pic";s:76:"https://www.centralyachtagent.com/yachtadmin/yachtlg/yacht7716/7716menu8.jpg";s:13:"yachtMenu9Pic";s:76:"https://www.centralyachtagent.com/yachtadmin/yachtlg/yacht7716/7716menu9.jpg";s:14:"yachtMenu10Pic";s:77:"https://www.centralyachtagent.com/yachtadmin/yachtlg/yacht7716/7716menu10.jpg";s:9:"yachtCrew";s:1:"4";s:14:"yachtCrewSmoke";s:3:"Inq";s:13:"yachtCrewPets";s:2:"No";s:16:"yachtCrewPetType";s:0:"";s:16:"yachtCaptainName";s:15:"Davide Palusci ";s:18:"yachtCaptainNation";s:7:"Italian";s:16:"yachtCaptainBorn";s:1:"0";s:15:"yachtCaptainLic";s:0:"";s:18:"yachtCaptainYrSail";s:1:"0";s:19:"yachtCaptainYrChart";s:1:"0";s:16:"yachtCaptainLang";s:27:"Italian, English, Russian ";s:13:"yachtCrewName";s:18:"Leonardo Cappelli ";s:14:"yachtCrewTitle";s:4:"Chef";s:15:"yachtCrewNation";s:8:"Italian ";s:15:"yachtCrewYrBorn";s:2:"40";s:12:"yachtCrewLic";s:0:"";s:15:"yachtCrewYrSail";s:1:"0";s:16:"yachtCrewYrChart";s:1:"0";s:13:"yachtCrewLang";s:0:"";s:16:"yachtCrewProfile";s:3786:"Captain: Davide Palusci , Italian, 49 y.o.
No
28.00 m
60
Litres/Hr
Plus Expenses
0
Flying charter
http://www.cyabrochure.com/ebn/2395/pdhaX/7716/4
Inq
a:3:{s:16:"green_initiative";s:0:"";s:16:"reusable_bottles";s:0:"";s:19:"other_green_efforts";s:275:"The beautiful Rizzardi Technema 80 Prime is an environmentally friendly yacht available on the charter market. Equipped with solar panels, hybrid engines and generators, she offers extremely low fuel consumption, ensuring guests a great stability and a pleasant navigation. ";}
a:15:{s:5:"tanks";s:1:"0";s:9:"wet_suits";s:1:"0";s:15:"number_of_dives";s:0:"";s:11:"night_dives";s:1:"0";s:9:"dive_info";s:0:"";s:13:"communication";s:0:"";s:11:"full_course";s:0:"";s:14:"air_compressor";s:11:"Not Onboard";s:3:"bcs";s:1:"0";s:11:"weight_sets";s:1:"0";s:16:"number_of_divers";s:1:"0";s:20:"registrations_number";s:1:"0";s:11:"dive_lights";s:1:"0";s:10:"dive_costs";s:0:"";s:14:"scuba_on_board";s:35:"Yacht offers Rendezvous Diving only";}
a:4:{s:12:"fishing_gear";s:3:"Yes";s:17:"fishing_gear_type";s:0:"";s:4:"rods";s:0:"";s:16:"deep_sea_fishing";s:0:"";}
Belgium
Italian
Italian
Yacht offers Rendezvous Diving only
1656176305
8
a:6:{s:10:"03-04-2022";i:1;s:10:"03-05-2022";i:2;s:10:"03-06-2022";i:2;s:10:"03-09-2022";i:1;s:10:"03-10-2022";i:1;s:10:"03-20-2022";i:1;}
a:2:{s:7:"updated";i:1657067135;s:5:"links";a:0:{}}
a:10:{i:1;a:1:{s:3:"url";s:76:"https://www.centralyachtagent.com/yachtadmin/yachtlg/yacht7716/7716menu1.jpg";}i:2;a:1:{s:3:"url";s:76:"https://www.centralyachtagent.com/yachtadmin/yachtlg/yacht7716/7716menu2.jpg";}i:3;a:1:{s:3:"url";s:76:"https://www.centralyachtagent.com/yachtadmin/yachtlg/yacht7716/7716menu3.jpg";}i:4;a:1:{s:3:"url";s:76:"https://www.centralyachtagent.com/yachtadmin/yachtlg/yacht7716/7716menu4.jpg";}i:5;a:1:{s:3:"url";s:76:"https://www.centralyachtagent.com/yachtadmin/yachtlg/yacht7716/7716menu5.jpg";}i:6;a:1:{s:3:"url";s:76:"https://www.centralyachtagent.com/yachtadmin/yachtlg/yacht7716/7716menu6.jpg";}i:7;a:1:{s:3:"url";s:76:"https://www.centralyachtagent.com/yachtadmin/yachtlg/yacht7716/7716menu7.jpg";}i:8;a:1:{s:3:"url";s:76:"https://www.centralyachtagent.com/yachtadmin/yachtlg/yacht7716/7716menu8.jpg";}i:9;a:1:{s:3:"url";s:76:"https://www.centralyachtagent.com/yachtadmin/yachtlg/yacht7716/7716menu9.jpg";}i:10;a:1:{s:3:"url";s:77:"https://www.centralyachtagent.com/yachtadmin/yachtlg/yacht7716/7716menu10.jpg";}}

Reviews

3